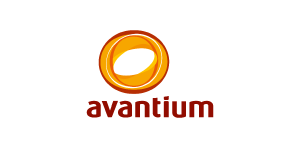 Avantium – Project Coordinator
Avantium is a pioneer in the emerging industry of renewable and sustainable chemistry. Avantium is headquartered in Amsterdam, employing approximately 240 people, with extensive R&D laboratories and three pilot plants in Geleen and Delfzijl, the Netherlands. We are an innovation-driven company dedicated to developing and commercializing breakthrough technologies for the production of chemicals from renewable sources and circular plastic materials used for a variety of consumer products. Our Volta Technology, Avantium's cutting-edge electrocatalytic unlocks CO2 as a new carbon source for the chemical industry, enables cleaner processes through its use of electrons as reagents and allows industrial parties to reduce their CO2 emissions.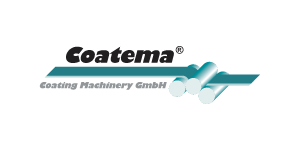 Coatema
Coatema Coating Machinery GmbH designs and produces Sheet-to-Sheet and Roll-to-Roll equipment for the coating, printing and laminating sectors.
For more than 40 years Coatema has designed and built laboratory equipment and pilot/production plants for traditional markets such as the textile sector and the materials converting market.
The laboratory and pilot machinery product lines were expanded more than 20 years ago making Coatema a market leader in emerging technologies such as advanced batteries, solar, prepregs, medical and pharmaceuticals, fuel cells and printed electronics. New and evolving technologies are a primary focus of Coatema's Lab2Fab concept, offering significant advantages to customers wanting to upscale initial prototypes all the way to production of mature, marketable products.
In Waterproof Coatema will closely work together with partner Avantium for the development of process upscaling of the GDL and develop the appropriate equipment necessary to make the production possible on the larger scale.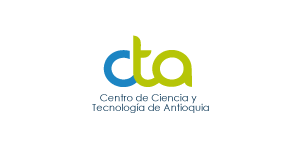 CTA
CTA is the Centre of Science and Technology of Antioquia, a corporation entrusted to promote science, technology, and innovation as instruments to transform people, companies, and territories.
They promote and enable Social Appropriation of Knowledge in science, technology and innovation through the design and implementation of programs, instruments, methodologies, as well as studies and researches that facilitates the building of plans and public policies, and the development of networks and institutions, contributing with the sustainability of territories, value generation in companies and strengthening of people's competencies.
CTA is an innovation and productivity centre endorsed by the Ministry of Science, Technology, and Innovation of Colombia (MINCIENCIAS).
For over 34 years they have been recognized as an institution that articulates and dynamizes the triad State – University – Business, driving transformation and development in the territories through knowledge.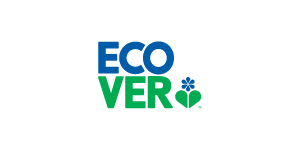 Ecover
Ecover Co-ordination Center BV houses the product development branch of the Ecover brand amongst other departments. Ecover has been producing and selling sustainable CPG products focused on laundry, cleaning and personal care.
In its most recent decade, the brand has been acquired by SC Johnson, a privately owned global player in the FMCG market. There, it houses within the Lifestyle Brands business units where it spear points the development of innovative sustainability technologies.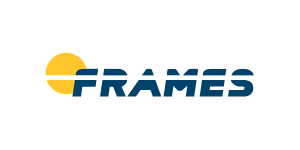 Frames
More soon
Since December 10th of 2021 Frames Group is acquired by Plug Power. Plug Power Inc. (NASDAQ: PLUG), a leading provider of turnkey hydrogen solutions for the global green hydrogen economy, completed the acquisition of Frames Group, a leader in turnkey systems integration for the energy sector. The acquisition of Frames Group added engineering, process, and systems integration expertise to Plug Power, enabling the company to scale the delivery of green hydrogen solutions. Through the acquisition of Frames, Plug Power continues to build out its capabilities to deliver a range of turnkey electrolyzer solutions from one megawatt (MW) containerized systems to 1,000 MW standalone plants.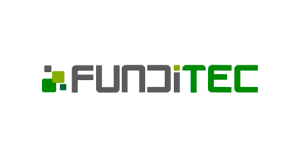 FundiTec
Fundación Tecnológica Advantx (Funditec) is a non-profit technological center located in Madrid. The Funditec Technological Center plays a key role in the value chain of technological development, offering sustainable and safe R&D projects to its clients and industrial partners in accordance with current economic and social needs. The Funditec Technological Center develops innovative projects in our own laboratory facilities in three strategic areas: Advanced Materials, Cybersecurity and Agro-food.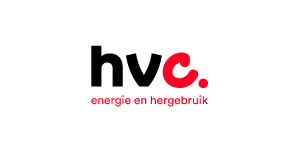 HVC
HVC is a public company – owned by municipalities and Waterboards – active in waste treatment and renewable energy. It is our vision that waste treatment will shift from energy recovery to resource recovery, because eventually (renewable) energy will be abundant and carbon is not. Waste can be a source of renewable carbon.
HVC operates a post combustion carbon capture (PCCC) & liquefaction on pilot scale. We deliver CO2 to on-site water treatment (for pH-control) and to greenhouses (accelerate growth of crop). Recently, HVC acquired SDE++ subsidy for a large scale PCCC & liquefaction plant to deliver 4.000 hours per year LCO2 to greenhouses.
Also, HVC is operating an ash washing plant to produce a clean road construction material. During the cleaning process also various metallic metal concentrates are recovered. The value of these by-products increases with purity. The process of ADES using products from Formic Acid to recover individual metals selectively is therefore a welcome technology.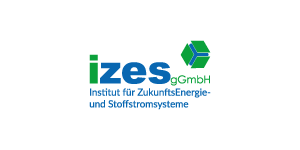 Izes gGmbH
The IZES gGmbH – Institute for Future Energy and Material Flow Systems – is an independent, non-profit research institute in Saarbrücken (Germany). The interdisciplinary research team consists of ~ 60 scientific employees (+ students). The IZES gGmbH is divided into 5 departments: Energy Markets, Infrastructure and Municipal Development, Material Flow Management, Technical Innovations and Environmental Psychology. The company's object is in particular applied research and development in the field of sustainable energy and material flow systems.
The Department Environmental Psychology analyses the psychological and social factors connected to energy production and consumption. The main goal of the research is to develop new ways and recommendations for a sustainable and socially acceptable transition of the energy system.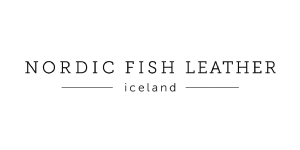 Nordic Fish Leather
Nordic Fish Leather is an eco-friendly and responsible tannery located in the north of Iceland, not far from the Arctic Circle. In our production we exclusively use a renewable energy sources, such as electricity deriving from hydro-electric and geo-thermal energy source. All warm water used in the process comes from a hot geo-thermal spring nearby and the cold water from a nearby river.
All raw materials, fish skins, we use at our production are sources from responsible fishing and farming where no fish has been killed for it´s skin. All the fish skin is a by-product that most of the time ends up as waste.
Today, Nordic Fish Leather produces high quality leather out of fish skins. Our leather is supplied to various clients in Europe, North America, and other parts of the world. We are very proud of being a part of a value chain that makes fashion items and all kinds of accessories from responsible raw materials.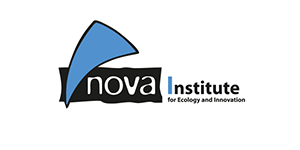 nova-Institute
nova-Institut GmbH has been working in the field of sustainability since the mid-1990s and today focuses primarily on the areas of circular economy, bioeconomy and CO2 utilisation.
The independent company supports the chemical and plastics industries in the transition from fossil to renewable carbon – based on biomass, CO2 utilisation or recycling – through research and science-based consulting.
Both in accompanying research for innovation projects and in individual business consulting, nova's interdisciplinary team covers the entire value chain. It works on all topics from raw materials, technology scouting and market research to economics, policy, life cycle assessments and sustainability, as well as support in communication and strategy development.
50 experts from different fields work together to defossilise the industry and create a climate-neutral future.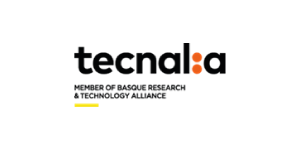 Tecnalia
Tecnalia is the leading private and independent research and technology organisation in Spain and one of the largest in Europe, employing around 1,472 people. We collaborate with companies and institutions to improve their competitiveness, people's quality of life and achieve sustainable growth. Our main areas of action are fully aligned with the Sustainable Development Goals: smart manufacturing, digital transformation, energy transition, sustainable mobility, personalised health and urban ecosystem.

The Energy, Climate and Urban Transition Unit develops technological solutions with an impact on society. It contributes significantly to the competitiveness of our industry, taking advantage of the opportunities offered by the energy, climate and urban transition. We work to make our energy system, buildings, cities, territories, infrastructures and industrial processes healthy, energy and resource efficient, safe, resilient to climate impacts and fully immersed in a circular economy. Our experience in innovative materials and processes (sustainable chemistry, waste valorisation…), provides vital support for developing these solutions.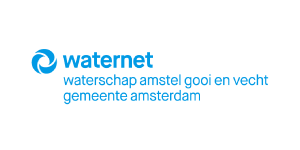 Waternet
Waternet is a Dutch public company operating on the entire water cycle, the only one of its kind in the Netherlands. It treats and provides drinking water in Amsterdam and surroundings, and in the wider area it manages levees, surface water, and wastewater. From the treated wastewater, Waternet produces biogas, which is a mixture of methane (CH4) and carbon dioxide (CO2). This biogas is then treated to produce green natural gas (mostly CH4) and a CO2 stream. The latter will be used in the Waterproof project as CO2-feedstock for the production of formic acid. Samples of wastewater effluent from one of Waternet's plants will also be used to test the purifying properties of H2O2, a by-product of the reaction. The pilot installation itself will be hosted by Waternet next to the biogas treatment plant in 2025.